Products
Harvesting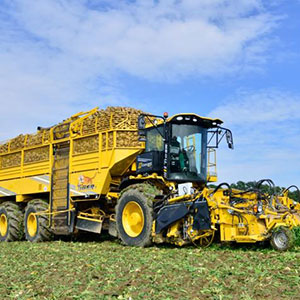 Euro Tiger 5
Fast self-propelled sugar beet harvesting systems.
Euro Tiger 5 XL
Also available with an 8 or 9 row lifting unit.
Loading / Cleaning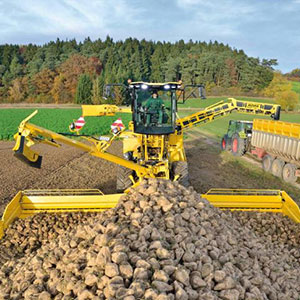 Euro Maus 5
Now available in extra wide.
Euro Bunker Maus
The feeding of the Euro Bunker Maus occurs via a separate machine like an excavator or wheel loader.
Moving / Transporting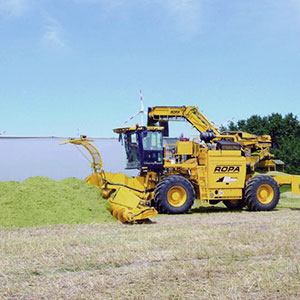 Euro Nawaro Maus
With the Euro Nawaro Maus efficiency in the logistics chains of biomass plants can be significantly increased.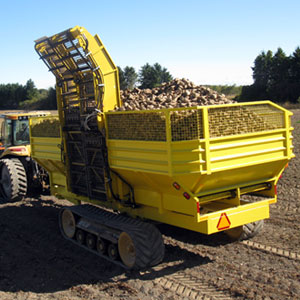 Big Bear Beet Cart
Made by Ropa North America, capable of moving 34+ tons and unloading it in 90 seconds.
Planting / Seeding
Accord Monopill SE
Precise beet, rape and chicory seed placement and singulation.